Post by cofi on Apr 18, 2008 18:03:11 GMT
Westone Rail bass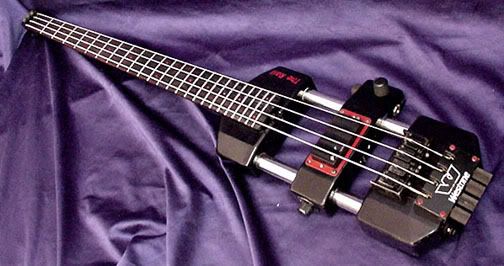 This Bass looks like something the Cylons might carry on Battlestar Galactica, but it is all about function, not just form.. or, um, the absence of it. Unlike so many other attempts to break the proverbial mold, the radical look here does not alter the instrument's playability. In fact, one of the most unique features of this instrument was its flexibility. The single pickup could be repositioned along the rails that give this model its name. Rather than having only one or two options, this allowed the most demanding of players to find the "sweet sound" at the end of the neck.
Speaking of necks, this model emulated the headless Steinberger design, but took it that much further. Original, but functional. Put this on your list of what to get me for xmas.
The Rail Bass

Back

Close up front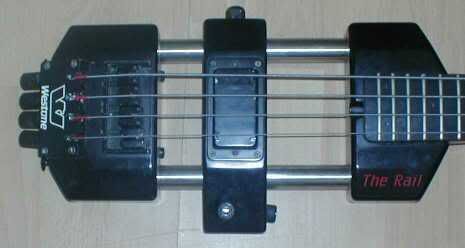 Rail lock nut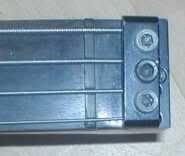 Gig bag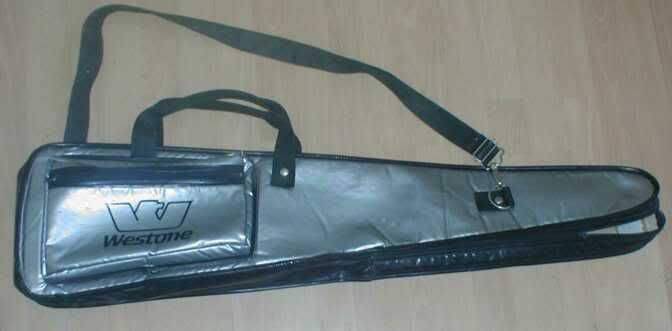 The Rail has a "Hard Maple" neck and body (If you can call it a body), tuned steel rails join the two body sections. Rosewood fingerboard, graphite nut, 32.25 inch scale 24 frets. Magnaflux RB pickup, single volume control. No tone control, changes in tone are achieved by sliding the pickup along the rails.
Reviewed in "Guitarist magazine" 2004,
www.westone.info/reviews/reviewrailbass.html