Post by cofi on Sept 20, 2008 15:52:18 GMT
Robbie: Alien abduction?
Robbie Williams could be abducted by aliens and "come back as an ambassador for their race", an expert claims.
The UK pop star, who is known to have become increasingly fascinated with UFOs in recent months, has been warned he is in danger of being taken from Earth.
Michael Luckman, Director of the New York Centre For Extraterrestrial Research, explained: "Robbie is now becoming a point man for contact with extraterrestrials.
"None of the experiences I've seen are in the same category of what Robbie appears to have experienced. Robbie could easily disappear and then come back as an ambassador for their race."
Luckman warned the singer that his attitude to the phenomenon puts him even more in the firing line. "He's unusually pro-active, even putting his musical career on hold.
"And he is more likely to make contact because of where he is spiritually - he takes it to the max", he continued.
I've always thought he's been a bit off his head, now i fnucking know it, "Robbie as an Alien Ambassador"

?? what the hell are these people smoking,
Another one for the "Luny bin" IMO,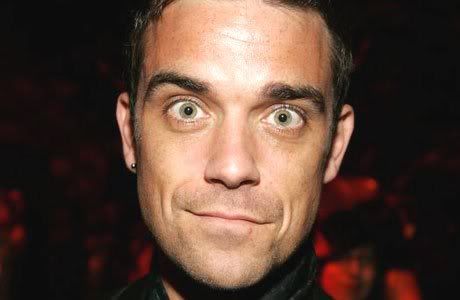 I'm an "Alien" and i'm Ok, they're coming to earth to take me away


dont you think i look like an "Alien"